Our History of Skylight Installation - Suntunnels & Solatube® skylights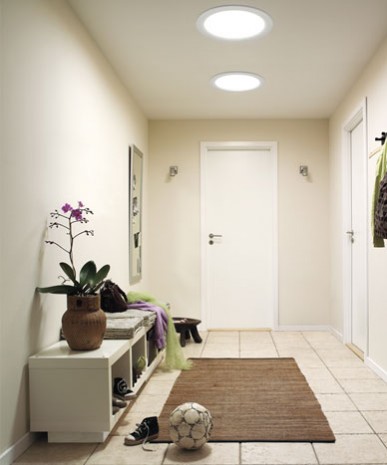 Natural Light Company was established in 1995 as the "Exclusive Suntunnel Skylight Dealer" in Nebraska.  In 2010, we added Solatube® skylights to our product line.  In 2014, we became the "Priemier Dealers/Installers" for Solatube in Nebraska and eastern Iowa.
Bringing light to homes and businesses since 1995, the Natural Light Company is your choice for daylighting skylight devices.   Having installed a few thousand tubular skylights over the past several years has given Alan the experience and expertise to be the the right guy to call when wanting to brighten your home. 
With our no-cost, no-obligation daylighting assessment, our experts can recommend the best size, placement, and style for your natural lighting needs.
The first time Alan Kaiser saw a tubular skylight, he knew there was a market for this alternate source of light in homes and offices. He purchased his first Suntunnel skylight (now Velux) and installed it in a family friend's kitchen. The benefits spoke for themselves; that night, for the very first time, the family cooked their evening meal without turning on the kitchen light.
Owners, Alan and Tami Kaiser, have grown the Natural Light Company into a successful business with a focus now on Solatube® skylights. Well-versed in traditional skylights and roof windows, "We prefer non-traditional skylights because of the quality, quick installation time, versatility, and the cost-effective value to our customers," stated Alan.  The innovations that Solatube® has made over the years has made it our skylight of choice over the suntunnel.
To learn more about bringing natural light to various spaces, read our testimonials from satisfied customers, or contact us to see our work in person. We also welcome you to our next Open House event.